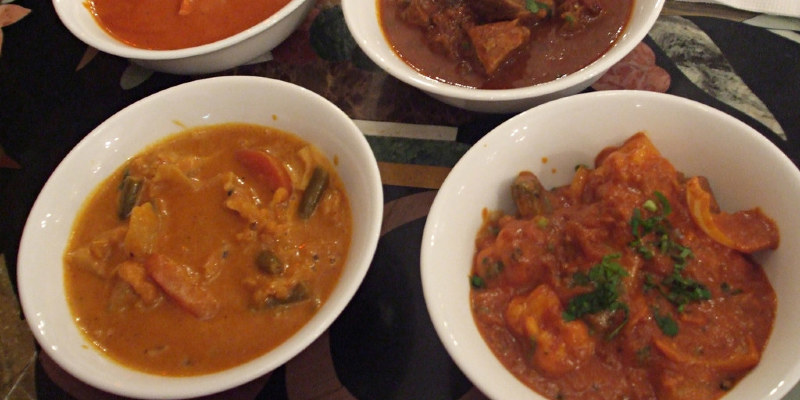 Deciding when to plant your vegetables at the coastal Mediterranean climate of U.S. Department of Agriculture plant hardiness zones 8 to 10 is a balancing act. Cool-weather biennial crops generally begin in midwinter to early spring or late summer to early fall, while warm-weather yearly crops can begin in late spring to early summer. For more than growing crops, beginning the seed inside and transplanting outdoors when the weather is more receptive to growth may extend the growing season for healthier crops.
Debate Up
Some vegetables, such as arugula (Eruca sativa), beets (Beta vulgaris), chard (Beta vulgaris subsp. cicla), collards (Brassica oleracea var. Viridis), kale (Brassica oleracea acephala) and green onions (Allium wakegi), would be year old crops that you could plant almost any time of year from the Mediterranean climate. Other vegetables are more selective about their favored climate conditions. Cool-season vegetables such as cabbage (Brassica oleracea var. capitata), lettuce (Lactuca sativa), carrots (Daucus carota), turnips (Brassica rapa rapa), broccoli (Brassica oleracea), chard (Beta vulgaris subsp. cicla), cauliflower (Brassica oleracea var. botrytis) and Brussels sprouts (Brassica oleracea var. gemmifera) grow best in temperatures of 55 to 75 degrees Fahrenheit, according to Alameda County Master Gardeners. Warm-season vegetables such as tomatoes (Lycopersicon esculentum), beans (Phaseolus vulgaris), squash (Cucurbita spp.) , peppers (Capsicum annuum), beets (Beta vulgaris), eggplant (Solanum melongena) and cucumber (Cucumis sativus) prefer a temperature range of 65 to 95 degrees F.
A Head Start
Crops that would benefit from the mind start of indoor pots or trays as early as January include peas (Pisum sativum, Pisum macrocarpon), lettuce, broccoli and cauliflower, according to the Master Gardeners of the Contra Costa and Alameda Counties. It is possible to seed eggplant, chard, carrots, arugula and beets inside starting in February, while onions, spinach (Spinacia oleracea) and tomatoes must usually wait for warmer weather in March. Beans, cucumbers and winter squash do better once opened in April to May. Brussels sprouts can wait till June to July. Fall peas, spinach (Spinacia oleracea) and lettuce starts should go into pots in August to September while broccoli and cauliflower can go in as early as July. Another crop of chard or carrots should start in seed pots or trays in September.
Time to Transplant
When the overnight temperature remains always in the 55 to 65 degree F range, based upon your vegetable type, it's possible to safely transplant your early starts to the outdoor bed. Depending on your microclimate, this could occur as early as February for peas, lettuce, broccoli, cauliflower, cabbage, chard, potatoes (Solanum tuberosum) and beets. Spinach can be ready to move out in March; summer squash and beans in April; along with eggplant, cucumber, peppers and winter squash in May. Mid- to late summer transplants are in order for Brussels sprouts, greens and onions; while artichokes' (Cynara cardunculus var. Scolymus) move comes in October to December. Fall and winter crop starts generally transition to outdoor conditions in August or September, though broccoli, cauliflower and cabbage can be moved as early as July.
The Direct Approach
Some vegetable plants will perform better if you directly seed them into the ground when the temperatures reach optimum levels for your preferred produce. It is possible to plant fava beans (Vicia faba), peas, potatoes and chard as early as February from the exterior planting bed. The weather should be perfect for lettuce, greens, radishes (Raphanus sativus), arugula and beets from March; cucumber, summer squash and corn from April. Late summer or early fall plantings of peas, chard, lettuce, radishes, garlic or greens generally start in August, September or October.