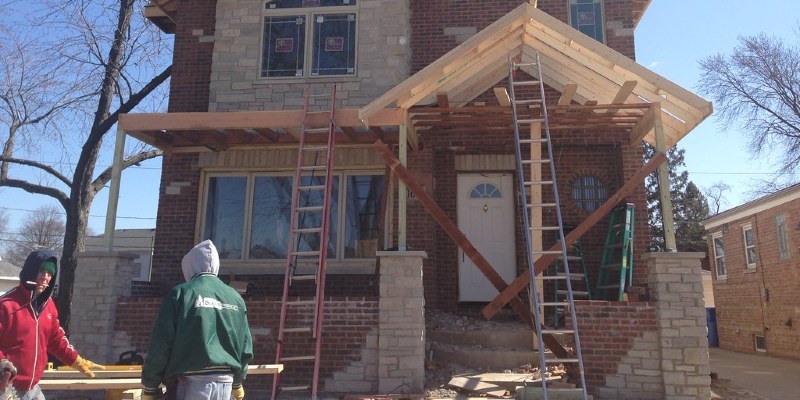 Home buyers would like to learn how much house they can manage. Mortgage lenders want to be certain the home buyer does not buy more house than he could manage. Mortgage lenders utilize pre-assembled ratios, or DTI, to determine if the residence is cheap. DTI is the amount of debt owed the amount of gross income available, expressed as a proportion. There are two ratios, a front and a back. The DTI ratio that is front-end is the home expense. The back-end DTI includes all the monthly debt. These include minimum payments on credit cards, automobile loans, private loans, child support and alimony in addition to the monthly cost of their mortgage.
Interest and Chief
The principal and interest is the amount required each month to cover off the loan in a specific number of years. Thirty-year mortgages compute the monthly payment presuming each payment will be created on the specified date, usually the first day of this month, for 360 months. Some loans, called interest-only loans, just require payment of the interest owed each month.
Taxes, Insurance, and Association Dues
In addition to principal and interest payments, the front-end DTI ratio includes the county property taxes, hazard insurance, flood insurance (if the house is in a flood zone) and homeowner's association dues. Mortgage lenders split the yearly amounts of these and add them to the monthly principal and interest payment. The entire payment is referred to as a PITI (principal, interest, taxes and insurance) payment. Some lenders have started to refer to it as a PITIA payment to ensure the association dues are included, as well.
FHA Loans
The Federal Housing Authority, or FHA, watches front-end ratios attentively. FHA prefers the PITI to be 29 percent or less of their total gross monthly income. Higher front-end ratios are possible using a solid credit profile and depending on which other debts that the house buyers have in addition to the mortgage.
Conventional Loans
Traditionally Fannie Mae and Freddie Mac, the country's two biggest government-sponsored investors in traditional mortgages, favored front-end DTI ratios of 28 percent or less. Nonetheless, these investors now mostly rely on automated underwriting systems, or AUS, which are software applications that analyze the threat and give a risk tier to the underwriter. These systems ignore the front-end DTI ratio and just analyze the back-end DTI ratio.
Making Home Affordable
In February, 2009 that the Obama administration started the Home Affordable Modification Program. This program allows permanent alteration of loans owned by Fannie Mae or Freddie Mac. This program requires the modified loan's back-end DTI ratios to be 31 percent or less. Fannie Mae and Freddie Mac have approved the servicer, the company that the payment is designed to, to approve the loan modification. It may lower the interest rate of this loan, lower equilibrium of this loan or a mix of both so as to attain the 31-percent DTI guideline.